Writing the Winning Thesis or Dissertation: Things to Think About
Posted by BestWritingAdvisor

March 15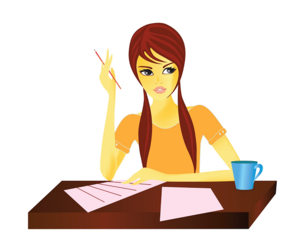 You thesis is your final requirement that is both daunting and exciting. This is your chance to actually go to your graduation with a medal stating your thesis has won an award. But while it sounds enticing to the point that you think you can do it just by winging it, you are wrong. Writing a dissertation or thesis is a challenge. You need determination and months with lack of sleep. Here are a few tips to think about to write a winning thesis or dissertation:
You need to choose a groundbreaking topic
Of course everything starts with the right determination and proper mindset. Before you start writing your dissertation, you first need to have an outstanding topic, which requires days of brainstorming and hours of formulating ideas. First, you need to start somewhere. You need to ask yourself the following questions:
What are my interests?
What do I want to write about?
How are the problems of my chosen topic?
Do I have enough sources?
How will I contribute to my chosen field?
Is it original?
However, there are more questions to ask to formulate your winning topic, followed by the writing. You need the right determination and focus to answer the questions you need, moreover assess whether your topic actually works for you.
With the right determination, you can actually start your thesis in no time, which means you will now spend more time on other pressing matters when making a dissertation: your research.
Your research needs to be topnotch
While writing will take you months or even years, the other long process is the research. Great and quality research has proven to be a fueling force when you are dedicated to create a winning essay. It is not all about your sentence construction prowess, but you also have to count the fortitude of spending days at the library as well as going to focused group discussions, immersion, and a lot more to have a strong and complex research. Why? Strong research means you are invested with supporting your claims and that you are ready to produce a strong book.
Since doing your research is a long process, you have to be committed to finding the solution to answering your thesis questions, as well as providing a wall to defend your findings, investigation, and conclusion. Apart from researching, you also need to constantly remind yourself about the importance of jotting down notes properly. Based on experience, it is important to note the page number, paragraph number, sentence number, and chapter when writing down notes because it will be easier for you to back at the said source or citation if you have already registered the said details. 
Your introduction is as important as your conclusion
When you open a book, you would want to read a great introduction. The first few lines of your dissertation will tell whether your whole body of work is good enough to be read by your whole panel. An introduction – as the word means – should introduce the entire dissertation.
Your introduction must include all the necessary details that will somehow showcase what is in store for the rest of your work. It also needs to include the problems, the methods, and a concise yet comprehensive background of your study and the chosen topic.
You need to manage your time well
Apart from the mastery of your topic, you also need to possess great organizational and time management skills to create that winning dissertation. Writing a piece of work can be easy, especially if this is your chosen path, but it is easier if you're managing your time well.
Set your goals – This means knowing what you want and knowing how to achieve them
Make a timeline – It is important to always keep track of your achievements.
Your mistakes are lessons – With a strenuous research, it is normal to commit a mistake as long as you remember to learn from them rather than letting your errors pull you down. You need to adjust quickly to embrace a winning attitude.